What will change with "Bisoshi" ?
As I mentioned before, "Bisoshi" is a product that cann be used by variety of people from elderly to babies and those with sensitive skin. It contains the strong feeling to have everyone use it with a sense of security.
Then, what kind of impression do people who actually use it have ?
Let me infroduce you a little.
It's a part of the user's voice.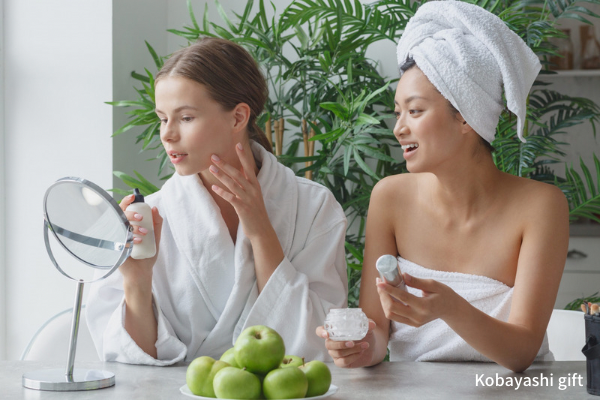 It feels like you've noticed that the turnover of your skin has become more natural and that your skinn is feeling better as you continue to use it.

I feel that It grows the keratin of the skin slowly and does not take away the necessary sebum, and keeps the skin in a state where it always has a natural barrier.

It's simple and easy to use especially when I'm busy.
The only thing that you do is to soak it in lukewarm waterm, squeez it a little and gently patting on your face. After using it for a while, I found out and was really surprised that the pores are no longer noticeable.
When I have time , take time to pat repeatedly on your face gently while watching TV or whatever you do to improve the texture of your skin.

Some time I don't use "Bisoshi", but , I want to use it when my skin is in bad condition.
Do you have favorite items that you have been using for a long time in your life?
There are also times when you continue to use something regularly such as a soap and  toothbrush that you just keep buying even though there are many other types.
When a new product comes out, I feel like to try if it suits me. 
But, I often go back and want to use something I'm used to.
Because there is stability and a sense of security.
Only way to find out what will change with "Bisoshi" is to try.